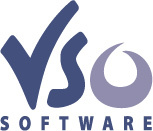 VSO Software
has released updates (currently only beta versions, expect a final version within days) of the popular game backup software title,
BlindWrite
. With the new versions (
6.0.0.15
currently) there have been many updates, including
Blu-Ray
disc support. Here are a couple of changelogs to note...
BlindWrite - 6.0.0.15
New ez-play with better support for vista 64bits

New patin couffin 36 with driver signed

Fix a link to the update files

Update some translations

New writing strategy for CDR
BlindWrite - 6.0.0.11
First public Blindwrite 6 version
[Bug] Will not read DVD image with AnyDVD active
BlindWrite - 6.0.0.4
[Feature Request] Blu-ray disc support

[Feature Request] Playability of backups of recent games

[Feature Request] Automatic media detection

[Feature Request] Able to select media burn speed (On the Main Interface) when pressing the "Write" button

Eject media setting not working
We recommend you download the trial version of BlindWrite from AfterDawn at:
http://www.afterdawn.com/software/cdr_software/cdr_applications/blindwrite_suite.cfm
Special Offer
VSO Software and AfterDawn can also offer you a
25% discount
on the game copy software (which is priced at $29.99/€29.99) if you decide to purchase it before
July 23rd
. To take advantage of the offer, you need to enter a coupon code while purchasing the software.
The coupon code is:
ADBW6
The code will be invalid after July 23rd and applies only to the BlindWrite software. However, in a couple of weeks when this coupon becomes invalid, we hope to offer discounts on more software titles from VSO until the end of August.
What is BlindWrite?
BlindWrite extracts all the characteristics of your media to your harddrive to reproduce a working copy of your media. It allows you to protect your investments against damage caused by children, scratches or by frequent use. Your personal CD or
DVD
backups can even be run directly from your computer using a virtual drive. BlindWrite's Game Copy Software supports a large number of formats and is regularly updated to support the latest technology.
BlindWrite supports all popular CD/DVD writers and handles every available DVD format. It supports a large number of image formats including BlindWrite 4.x (.BWT), CloneCD (.CCD),
ISO
images (.ISO), Cuesheet/Binary (.CUE/.BIN), Alcohol (.MDS). The program also supports 32 languages and is incredibly eaqsy to use, even for a beginner.
You can purchase BlindWrite at:
http://www.vso-software.fr
BlindWrite has been downloaded from AfterDawn more than
116,000
times.
Enjoy.