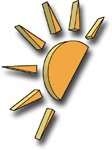 Not a big update to announce here, just telling our dedicated forum users that there are two more playback articles to send newbies to when they encounter
MPG
,
MPEG
or
MKV
(
matroska
) files. We started adding a little more information about how to simply playback files lately because the number of users looking for playing instructions is much much higher than those looking for editing/converting instructions.
We have gotten a lot of feedback from users over the past couple of years wondering why we had no playback instructions in our guide section at all. This was our own fault, we accidentally overlooked the need and the immediate popularity of the detailed
How to Play AVI
guide written by
dRD
proved that the need existed.
So the two new articles are for
MPEG
or
MPEG
and
Matroska
(MKV) video files. They can be found at...
How to play MPG and MPEG files:
http://www.afterdawn.com/guides/archive/how_to_play_mpg_mpeg.cfm
How to play MKV files:
http://www.afterdawn.com/guides/archive/how_to_play_mkv.cfm
Hopefully they will make the job of answering newbie questions on our forums a little bit easier. In the next few days there will likely be three or more of these articles added along with a couple of new conversion guides. Not much help to most of you regulars but hopefully they will make the introduction to digital video a lot easier for our new members.