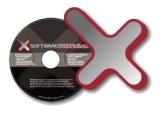 X Software
has introduced an interesting lineup of various DVD & home video backup software solutions. The most interesting product is the
Video Vault
, which lets the user to transfer DVD or video content to DVD, Personal Video Player, laptop computer, a wireless media server, Windows Media PC, PDA, mobile phones etc.
Along with Video Vault X Software promotes
MobiNote DVX-POD 7010
Portable Video Player (PVP), which features a huge 7-inch widescreen display and a 20 gigabyte hard-drive. The device supports numerous MPEG-4 formats, such as DivX 3.11, DivX 4.x/5.1/5.2, Microsoft WMV and Apple QuickTime. It is also capable of recording video at MPEG-4 SP, 30fps, 702x240.¨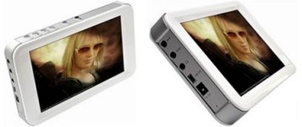 In addition to the Video Vault X Software introduced several DVD backup solutions.
DVDXPlatinum
,
DVDXGold
and
DVDXPress
offer solutions for users with different types of needs.
More information available at the following pages:
·
MobiNote DVX-POD 7010 Portable Video Player
·
Video Vault
·
DVDXPlatinum
·
DVDXGold
·
DVDXPress
Stay tuned for reviews on the X Software products!
Source: X Software