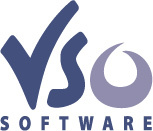 The VSO-Software has updated three titles in their product line.
PhotoDVD
is a snappy tool, that produced DVD compliant audio visual slideshows of your photographs, image files and music stored on you computer.
DivxToDVD
does what the name says. It converts .AVI video files to DVD quickly and with decent quality.
CopyToDVD
is a fully featured, efficient, yet very user friendly all-in-one CD/DVD recording software.
PhotoDVD 0.9.92
faster even with preview mode on
fix some gui problems
new translations
CopyToDVD 3.0.37
DivxToDVD support in CopyToDVD Manager
some default settings values changed
Installation script update to use AppMutex
Better support of Multisession/SAO/PacketWriting for DVD-R Media
Translations updated or added
DivxToDVD 0.1.3b
Minor update adds additional languages
All this and more available at
VSO-Software