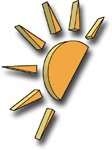 We wanted to celebrate the holiday season by launching a small competition for our users and teamed up with couple of our advertisers to provide nice prizes as well :-)
Competition is free for all of our users, but obviously requires you to create an
(free, again :-)
account to our site. We've bundled some of the sponsored goods to create five prizes. The main prize includes an OEM version of
Pioneer
's 16x DVD wrier that supports both, DVD-R/W and DVD+R/W formats, a full version of
Alcohol 120% DVD/CD emulation and burning software
, a copy of
DVDXPlatinum
, a
Poets of the Fall
's latest CD called
Signs of Life
and an official
AfterDawn.com T-shirt
.
The competition closes on 31st of December, 2004 and is open to all users in all countries. Full list of prizes and competition terms are available on the competition page. Please note that you can enter the competition
once a day
. Competition is located here:
http://www.afterdawn.com/general/competition.cfm
Good luck!