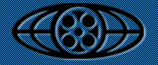 The
Motion Pictures Association of America (MPAA)
has continued its battle against
BitTorrent
sites that offer torrent files allowing users to download and share movies. This time they have filed suit against
LokiTorrent.com
. However, this time the BT site in question is not going to give in to MPAA demands and plans to battle them instead. The site has begun accepting donations from its members, and at the time of writing they have received
$9940
of
$30,000
they are asking for.
The MPAA were very slow to realize the popularity of BitTorrent being used as a way to share movies. BitTorrent first showed up in 2001, offered by
Bram Cohen
as a way to help spread large files around a network quickly and reliably. Since then more and more torrent sites have popped up full of movies, music, software, games etc. offering usually high speed downloads. However, these sites do not actually offer any copyright infringing files for download at all.
On torrent sites, you can download
.torrent
files that contain information on a tracker where a file (or many files) is currently being traded among peers. For this reason, the legality of torrent sites is still up for debate as they don't actually offer the movie files that the MPAA is suing for. It will be interesting to see this legal battle begin. You can view a scan of a letter received by LokiTorrent
here
. You can also make
donations
to LokiTorrent to help them in their battle.
Source:
LokiTorrent