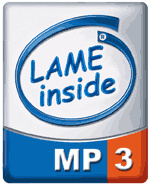 The release of the LAME 3.93 was more or less a failure. The concensus is that the version 3.92 (or it's variant 3.90.2 by Hydrogen Audio people) is still the recommended LAME version to use. As we can see, the latest CDEx version also reverts back to 3.92 LAME engine version.
The MP3 audiophiles now have their ears targeted towards the upcoming LAME 3.94 version, which will include plenty of internal changes. Due to these changes the pre-configured settings for optimal results, the presets, need to be redesigned.
At Hydrogen Audio you can follow and take part in LAME 3.94 alpha testing. Very technical stuff, not at all suitable for newbies.
UPDATE 10.02.2003:
LAME 3.94 has just been updated from alpha 10 to 11, so here's a new link.
Hydrogenaudio.org