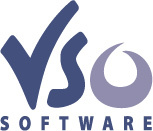 The French VSO-Software has officially announced the next version of their top selling CD/DVD recording software. The version 3 is loaded with features as the powerful 1:1 backup solution BlindWrite has now been integrated to the package. Visually just about everything is new and under the hood there are major improvements too, like the DVD-9 recording.
The release date is set to be before the end of March. The pricetag is EUR/USD 39.90 and the update is free for everyone who has purchased the product within a year from the release date. More information and new screenshots available at
VSO-Software
CopyToDVD uses optical media to manage data, audio and video projects for personal backups. Whilst CopyToDVD provides a limited number of features in comparison to other established products on the market, it effectively performs the key tasks required by users today. VSO-Software has always encouraged and valued feedback from their customers; the company ethos being to provide efficient user friendly ways to perform the most common burning tasks. The new improved version is therefore much clearer and easier to use, avoiding the need to switch between different products provided by the company. It is now easier to access all of the company's software from within one interface. A lighter version of BlindWrite, the popular pilot product from VSO-Software, is integrated into the new version. CopyToDVD brings together a number of specialised tools such as a backup scheduler, a media player and a new starter menu. This latest module is versatile as it introduces a starting point from which a large number of possibilities are available. Users can decide which external applications to use for specific tasks such as personal DVD movie backup. This new "recording hub" simplifies burning for beginners as well as advanced users.