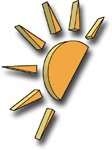 A couple of hours ago we reached yet another big milestone -- we've now served over 20,000,000 software downloads since we launched our site back in June, 1999.
The growth has been rather quick during the years and it doesn't seem to slow down at all. We reported our
10 millionth software download
about a year ago -- to reach the next ten millions it took 11 months and two weeks. We are currently serving over one million software downloads per month and expect this figure to grow as we add new tools to our ever-growing software selection.
Anyway, I would just like to thank our users for making our site what it is nowadays -- one of the biggest multimedia resources on the planet.