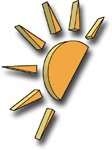 I added a six page article to the guide section today to kick off a small project of mine. Currently the guide only has details on how to use 6 programs (
DVD Decrypter
,
DVDFab Decrypter
,
AnyDVD
,
DVD43
,
SmartRipper
and
Free DVD
) but my aim for it is much more than that. Hopefully on a weekly basis I can add new material to it including more detailed explanations of Copy Protections and add more tools and rippers.
I decided to start this little project because of last month's bad news about
DVD Decrypter
. Luckily for anyone who makes backup copies of DVDs, we had a couple of years where we could rely on something to help us get around copy protection, but now if you keep an eye on the
AfterDawn forums
you will notice, more and more DVDs are giving trouble (right now, it looks like
ARccOSS
is the global headache).
So hopefully in time it will turn into a pretty comprehensive resource for the subject. All suggestions and feedback are welcome. If you have something you would like to contribute just send me a PM or come to our unofficial
IRC channel
. Now, of course for the legal bit. This information is provided just as that... information. It is intended only to help you make legal backups of your purchased movies. I suggest you check the legal situation in your country regarding copy protection circumvention and copying.
So far the guide is suitable only for people who are new to ripping or have little knowledge of it but would like to prepare in case you are confronted soon with a
DVD
you can't make a proper backup of. All the rest of you pro's go back to the
forums
and help ;-) .. or if you'd like to contribute anything, you are more than welcome.
Read the Article at:
http://www.afterdawn.com/guides/archive/bypassing_dvd_protection.cfm
Enjoy :-)