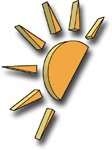 We, as in
AfterDawn.com
, are looking to expand our team of site administrators within next couple of weeks and we want
you
to tell us why you should be the one picked to fill the role.
More precisely what we are looking for is a new person to write news articles, guides, etc to our websites, including AfterDawn.com and our upcoming gaming site, Blasteroids.com. To detail what we want:
must be able to write good/excellent English (this does include people whose primary language isn't English, after all, we are a Finnish site..)
good knowledge about games, gaming platforms, consoles, etc OR about DVDs, movie backups, P2P, etc
willing to commit at least 15 hours each week to write content
able to work as part of a team, with weird working hours
good writing skills -- the fact that you know your grammar, doesn't necessarily make you a good writer :-)
able to work remotely, using ICQ and email as the means to communicate with other members of the team
That's it, really. Send in your application using this form:
http://www.afterdawn.com/general/apply_for_position.cfm
Deadline for applications is 16th of September, 23:59 UTC.