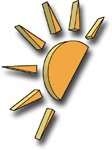 Our regular forum users have been, for years, asking us to implement some form of user profile pages where they could share some basic information about themselves, like on most other forums. However, we didn't want to offer a basic one-page profile system that would simply state user's basic information, but wanted to provide more "complete" solution instead.
Our new user profile pages allow users to upload full-size pictures
(yes, unedited, full-size 5Mpix digicam pictures are fine)
, write their own blogs, have their link lists stored on their home pages, etc. All of our registered users are free to create their own "home" :-)
Currently the user profile system is in "public beta", which means that we hope to gather as much user feedback about the profile pages as possible and implement the best ideas as soon as possible. We have plenty of ideas already in store, but now we simply want to hear how the pages "feel" now, whether users like them or not.
To visit our user profile pages, go here:
http://my.afterdawn.com/
If you find any bugs, got any ideas how to improve the service, etc, please feel free to contact us.