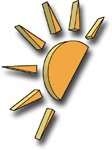 I have added the first
CloneDVD Mobile
guide I have planned to the site. It shows how to use CloneDVD mobile to convert video from a
DVD
to MP4 so you can watch it on an
iPod
. CloneDVD Mobile is commercial software and you can only
encode
5 minutes of video with the trial version. However, since the majority of users here love
SlySoft
products, I took the opportunity to write a guide to provide not only the simple instructions, but also to give an idea of what the program looks like and how it works.
For an early version of the software it works quite well in my experience with it. However, there have been reports of out of sync audio and playback problems (such as freezing) by some users. SlySoft addressed these problems (often caused by copy protection such as
ARccOS
) and in the latest version there was a fix for sync problems with certain DVD titles. I'm sure as the software advances there will be continued improvements.
You can read the guide at:
http://www.afterdawn.com/guides/archive/dvd_to_ipod_clonedvd_mobile.cfm
You can download CloneDVD Mobile from:
http://www.afterdawn.com/software/video_software/dvd_tools/clonedvd_mobile.cfm
I would also like to remind users now that there is still an active promotion code that will give you discounts on SlySoft products. The promotion code is
"afterdawn"
(without quotes) and it will give you discounts depending on the number of licenses (products) you acquire. It is valid until 25th February 2006. Here are the discounts...
Number of products - Coupon Value
Single License (39$) - 5.00 US$
2 License Bundle (59$) - 10.00 US$
3 License Bundle (78$) - 15.00 US$
4 License Bundle (95$) - 20.00 US$
For example, if you were to purchase
AnyDVD
,
CloneCD
and
CloneDVD
, that would be a 3 license bundle (three products) and you would receive a $15 discount. So the price would be $63 instead of the usual $78. If you buy all four products offered by SlySoft you will receive a $20 discount, bringing the price to just $75.
Remember to use the promotion code
afterdawn
while purchasing the software. If you forget it, you won't receive any discounts.
To buy any of SlySoft's products (including CloneDVD Mobile) and take advantage of this offer, go to:
http://www.slysoft.com
Hope you enjoy the guide. I also added an iPod guide yesterday for encoding video files to MP4 using freeware software (always the best choice).
You can read the video to iPod guide at:
http://www.afterdawn.com/guides/archive/convert_video_to_mp4_for_ipod_guide.cfm
Visit our iPod discussion forum at:
http://forums.afterdawn.com/forum_view.cfm/159
Any spelling mistakes, errors or general problems you find along with any suggestions, criticisms or questions -
PM me
(need to be logged in). I appreciate feedback, but support questions should go to the iPod forum.