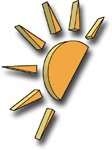 I decided to update the
MenuShrink
guide today to cover the latest version (v2.0). Several changes were made to the program, but the main change is the ability to preview the menus during the processing and select different frames.
For those of you who are not familiar with the program, it can reduce the size of DVD menus by converting motion menus to still menus while keeping the menu functionality. DVD Shrink can convert motion menus to still menus but it cannot keep menu functionality. In the guide I compressed a
682.53MB
motion menu to a still
11.38MB
menu. It's an excellent tool to use before using programs like
DVD Shrink
to compress the rest of the DVD.
Read the guide at:
http://www.afterdawn.com/guides/archive/shrink_dvd_menus_with_menushrink.cfm
Here is the
Changelog
if you are interested in what was updated with version 2.0.
If you need to see real examples before you try to use this program then check some of these records out...
#1: From 1846MB to 6.9MB
(Mulholland Drive, R? shrunk by Whitespliff).
#2: From 1449MB to 17.2MB
(Godzilla R2, shrunk by nwg and Mig$y).
#3: From 1391MB to 11.9MB
(Black Hawk Down R2, shrunk by Mig$y).
#4: From 1338MB to 11.3MB
(Finding Nemo R1, shrunk by Mig$y).
#5: From 1327MB to 6.8MB
(Godzilla R4, shrunk by blutach).
#6: From 1311MB to 6.31MB
(Johhny English R2, shrunk by Mig$y).
Go to the
MenuShrink homepage
to see more records.