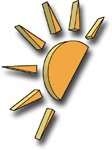 As our site continues to grow bigger, and as some of our old content writers have had their life situations changed, we're once again facing a situation where we need two or more
content writers
to join our excellent news & guide team.
We have hired four new people during the last year or so to various content positions on our site and want to hear from the people who are interested to join this team.
What the work includes?
You must be able to work on at least four days a week for the site, preferably 4 or more hours each day.
You have to be able to write news articles and news updates on at least 15 days each month.
You'll be working from home, communicating with the rest of the team via instant messenger (ICQ) and email.
We expect you to be able to produce 2 or more good quality guides each month on variety of digital video topics.
Your work will also include maintaining our glossary section, updating existing guides, hunting for news articles, etc.
For the time requirements, I must warn that you must be absolutely certain you can fulfill the commitments and keep your agreed daily schedule. The working hours
(when you work, how long you work, etc)
are totally up to you -- we simply agree on the content output goals and you do your best to keep those goals.
What we are looking for?
must be able to write good/excellent English (this does include people whose primary language isn't English, after all, we are a Finnish site..)
good (but you don't have to be an expert) knowledge about digital video, movie backups, P2P, etc (read through our news section and you'll get an idea what type of areas we normally cover)
ability to write articles and guides in a way that they are easy to understand, even for a person who doesn't have the in-depth knowledge of the subject covered
willing to follow the agreed guidelines and content targets
good writing skills -- the fact that you know your grammar, doesn't necessarily make you a good writer :-)
person applying for the position has to be at least 18 years old.
able to work remotely, using ICQ and email as the means to communicate with other members of the team
What you would get out of it?
You'd be working for one of the largest digital video publications in the world -- a nice detail in your resume..
We are extremely flexible with holidays, etc.
Excellent and fun team to work with


Financial compensation which is directly linked to your content output
That's it, really. Send in your application using this form:
http://www.afterdawn.com/general/apply_for_position.cfm
Deadline for applications is 30th of November, 23:59 UTC.