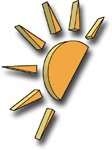 Two days ago, I added two new articles to the
AfterDawn guide section
. Firstly there is a guide/review for
PhotoDVD 2
,
VSO Software
's solution for creating
DVD
sideshows. This review was an update of an older article we had for a beta version of PhotoDVD over a year ago. Hopefully my walkthrough and conclusions will help some of you get a good idea of PhotoDVD now that we approach the holiday season and the demand for this kind of software rises.
The second addition I made was a quick review of the
TSUNAMI MPEG DVD Author Pro
software title from
TMPG Inc
. This is only a review and
should NOT be used as a guide
for using the software. It has many improvements over the older versions of the
TMPGEnc DVD Author
software and is a good solution for professionals and new users alike. Within a few days there will also be the addition of a full guide for the software that some users might useful or interesting.
Here is a short look at each...
VSO PhotoDVD 2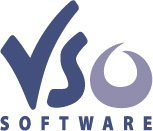 PhotoDVD can make excellent, professional looking slideshows for DVD. It accepts many different types of digital photos including the usual suspects JPEG, GIF, PNG etc. It comes complete with animation effects that can be set automatically by the software, or manually by the user. It also allows the addition of up to 3 subtitle streams, which you completely create and edit using the software. This feature is good for adding comments to your photos.
It also adds transition effects to make the switch between displayed photos look better and not dull. The user can also add up to 3 audio streams, which you can create in the program using your digital audio files (supports
MP3
, APE, MPC,
WAV
,
Ogg
&
WMA
formats). It outputs a
VIDEO_TS
folder to your HDD and can also burn it to DVD for you automatically when the process is finished. It supports
NTSC
or
PAL
output,
4:3
or
16:9
and can burn to DVD+/-R(W) & Dual Layer media.
Read the guide/review at:
https://www.afterdawn.com/guides/archive/vso_photodvd_guide.cfm
You can download it from:
https://www.afterdawn.com/software/video_software/video_tools/vso_photodvd.cfm
---
TSUNAMI MPEG DVD Author Pro

Released late last month, the TSUNAMI MPEG DVD Author Pro software has a nice set of features and support. It's main purpose of course is for
authoring
DVDs from pre-encoded files. It accepts input of
MPEG-1
or
MPEG-2
video, VRO, DVR-MS and pre-authored DVD Video. It supports input and output of
MP2
and
AC3
audio as well. See the review for a more detailed set of supported input files.
It includes the cut-editing capabilities that TMPGEnc DVD Author does, allowing easy cutting at
frame
level. It has excellent support for adding
chapters
. It can also create slideshows and gives the user lots of options for effects to use. It has several pre-built menu's and has great menu editing capabilities. It also has a fit-to-disc transcoder, it's own separate DVD writing tool and can burn to Dual Layer discs.
Read the review at:
https://www.afterdawn.com/guides/archive/tsunami_mpeg_dvd_author_review.cfm
Download from:
http://www.tmpg-inc.com