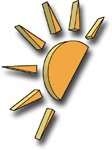 Our user
Vurbal
has used our
guide submit tool
to provide an
updated version
of his
DVD-Rebuilder
guide.
The new version includes alot of details on the more advanced features of DVD-Rebuilder, including information on creating a type of an "encoding farm" to spread the encoding process over several computers in a LAN.
You can read the guide at
http://www.afterdawn.com/guides/archive/dvd_rebuilder_tutorial.cfm
Thank you, Vurbal! I'm sure many will find the guide an extremely valuable source of information.