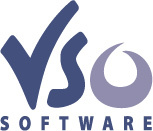 The VSO Software has announced their plans for gathering usage statiscs from their CD/DVD recording applications
CopyToDVD
and
BlindWrite
. The information collected includes media information, recorder model and firmware, but will not contain any information about the recorded data.
The primary motivation of this is to improve the quality of the VSO products. By analyzing the database they will be able to discover problematic drives, firmware versions, or new models or updates emerging on the market. They can gather media information about the compatibility and fail rate, and so on.
We discussed this briefly with
Fabrice Meuwissen
of VSO. He told us that there are plans for publishing some of the data on the WWW. He was also hoping closer co-operation with manufacturers, with the help of the information in the database. The new versions including this feature will be released for the public soon. The feature is of course optional, and the end user can disable it at will.
Updates of CopyToDVD and BlindWrite are about to be released. The most interesting new feature is an anonymous statistic database connection about the used drive, media ID and speed, and error code if any. You can read technical information about this feature here

Why did we implement this feature ? for VSO, it will be an opportunity to be more reactive and provide more reliable products. By detecting new drives released in the market, latest firmwares, and statistics about media usage and failure rate, the real time information will be used to improve the technical support and knowledge. We don't collect any information about users or the kind of data burnt. Of course, this is optional, and users can desactivate the feature at the installation.

Drive and media manufacturers will be able to benefit of the data collected to improve their own products as well. They can contact us for more information.

Users will benefit of this exciting database by checking which drive and media are the most reliable. A special web space will be available in a few weeks for end-users and webmasters.

These new versions will be released soon, please wait and use the version who will be officially available from our web site and not versions leaked for beta test.
Link:
VSO Software