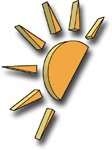 Some users find themselves reading our news and forums and constantly hearing about
"HDMI"
- whether it's talk of home theater systems, the downsides of HD copy protection restrictions or whether or not a device has
HDMI
outputs/inputs, and many of these users have no idea what it is or want to find out more. Feedback and content suggestions made directly to AfterDawn have told us this.
To help, we have added an article all about
High-Definition Multimedia Interface (HDMI)
to our guide section. We consider it to cover HDMI thoroughly and plan to keep it updated along with quite a lot more HD-related articles and content we will publish within the next few days/weeks.
In it we cover HDMI's capabilities, its benefits over alternatives, its
"intelligent"
features, its content protection (
HDCP
), industry support etc. Of course, users are encouraged to
send me a private message
if you should run in to any errors or spelling mistakes etc. I also welcome helpful feedback (like if you think there is something that could be covered more thoroughly).
Read the article at:
http://www.afterdawn.com/guides/archive/high_definition_multimedia_interface.cfm