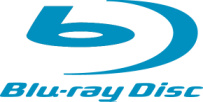 We reported some weeks ago that
HD DVD
rips of movies were floating around
BitTorrent
trackers and
Usenet
groups, with the first HD DVD to be available being
"Serenity"
. Now it is Blu-ray's turn to be offered to the pirates after the
BackupBluray
tool has been released. The first
Blu-Ray
title reportedly appeared on the same
tracker
as the first HD DVD title, and it is
Ice Age 2
.
Weighing in at 22GB, it's quite a download. Stripping
AACS
from HD discs is still a complex task, requiring key extraction from memory. However, we reported a few days ago that
Slysoft
is looking to get in on the action with
"AnyDVD HD"
.
Source:
Torrentfreak