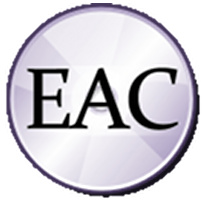 Over the last few years Exact Audio Copy (EAC) has gotten a reputation as one of the best (if not the very best) audio CD ripping tool around. Despite being officially designated as "prebeta" software it's actually one of the most reliable and full-featured audio tools available. We've recently added three guides that take you from installation to ripping CDs, and even explain how to work with the unusual CD Image backups it produces. But before you read these guides you may want to find out more about the program to see if it's right for you.
Secure Ripping
Although most people tend to think of CDs as sounding the same every time they're played, in reality almost every time a disc is read there are errors. With modern media like DVD, or even CD-ROMs, this can be dealt with using very sophisticated error correction to re-create the original data. Audio CDs, on the other hand, primarily use a strategy of hiding errors instead of correcting them. While this increases the amount of damage it takes to audibly reduce quality, it also increases the complexity of performing perfect backups.
EAC uses something called Secure Ripping to address the problem. Most CD rippers simply read each block of data once and assume the results are correct. EAC reads each one multiple times and compares the results to make sure they're the same. If they aren't the same it reads them again. For damaged CDs this can result in rips that require hours to complete, but for discs in good, but not great condition it can be the difference between a copy that's perfect and one that's just pretty close.
CD Images
If you look at an audio CD on your computer it appears to contain several individual audio files. This is what allows your computer to play or rip a particular track. But that's not actually how the data is stored on the disc. In reality audio CDs are made up of a single audio track. A Table of Contents (TOC) is used to tell the CD player (or your computer) where each track starts and ends.
Exact Audio Copy uses a special CD image format to duplicate this structure. The result is a single audio file and a separate text file called a Cue Sheet. Like a CD's Table of Contents, EAC's cue sheets are basically maps that specify where each track starts and ends and how much time is in the gaps between them.
Making Archival Backups
Perhaps the best reason to copy your CDs using EAC is for making archival backup copies. As already noted, audio CDs don't have real error correction. But CD images created with Exact Audio Copy do because they're stored in a computer, rather than CD player format. And so do CD-ROMs, better known as data CDs. If you copy an audio CD to another audio CD you end up with two discs with the same lack of error correction. If you make a CD image and put that on a data CD you'll have a backup with the error correction inherent in computer file systems.
Of course there are tradeoffs. You won't be able to play this backup in a regular CD player. Instead you'll need to use the backup to make a new audio CD. And if the disc becomes too damaged the entire CD image can become unreadable. An audio CD on the other hand may not sound quite like the original but it generally won't stop playing all at once.
Multi-file Images
What if you're just ripping files to play them instead of as a backup? EAC also has a solution for this. Not only can it rip to individual files, it can also make a sort of pseudo CD image out of them. This simply involves writing a cue sheet that refers to multiple audio files rather than one big file. It even includes a feature for splitting an image (which has already been ripped) into separate audio files.
Compression
Whether you're archiving your CDs or just ripping tracks for your iPod it's almost always useful to use a format other than the default WAV file. Fortunately EAC is capable of compressing to just about ever conceivable format. As long as there's a command line tool to use, EAC can handle the conversion.
Version 0.99
Last January, when version 0.99 prebeta 1 was announced, it had been over two years since the previous release. Given EAC's already excellent reputation the question was what new features this new version would have. As it turns out the big additions are geared toward making it easier for the average user than ever before.
The Configuration Wizard
Even if you're planning to go back and look at every setting you should start here. You can also run it again at any time to change your settings. The Configuraion Wizard is probably the bigget improvment In EAC 0.99. Previous versions also had the wizard, but it didn't cover all the settings a beginner might need.
If you want truly accurate rips it's important for EAC to know about some features your CD-ROM or burner might support. It has a database of drives, and in most cases it will be able to configure itself accordingly. If you have more than one CD drive it will also tell you which one will produce the best (most accurate) results.
Drive Features
Compression Options
Even though EAC has been able to compress ripped tracks for several versions, actually setting the necessary options was pretty cryptic. For most people it was probably easier to wait and do that with a different program later. The last version or two have included MP3 encoder settings for LAME. The latest version adds configuration for WMA (lossy or lossless) and FLAC lossless encoding. Notably missing is AAC encoder configuration. You can find instructions for that in our
EAC Installation and Configuration
guide.
freedb Setup
EAC uses freedb to provide CD information,.including album and artist name and album release date. Like past versions you'll be prompted to enter an email address, which is required for freedb access.
Filename Configuration
Another addition to the wizard is an array of presets for naming audio files. Just like in the past you can customize this even further using the advanced dialogs later on.
AccurateRip
Although technically added in the last release of EAC -.95, more than 2 years before the current version, AccurateRip will no doubt be new for many long time EAC users. It's basically an online database that allows you to share information about your CD rips with other people. When you rip a CD that's in the AccurateRip database your final results will be compared against what others have submitted. EAC will give you a report telling you how your rip compares to others, which then helps you determine how accurate your rip really is.
Tests
To test EAC I ripped 3 different CDs using the default settings. I used the
Test and Create Image
option because it reads the CD first and creates a checksum to compare against another checksum generated from the actual rip. I saved log files from each one to evaluate the results. Read the notes for each test to understand what included numbers mean.
Test 1 - A High Quality CD
For the first CD I chose one I could use as a control. I knew it was in good condition and shouldn't have any read errors. The purpose of this test is to verify identical checksums from the Test and Rip phase, as well as seeing the AccurateRip report.
Checksum Match
Yes
Errors Reported
None
Range Quality
100%
AccurateRip Results
Track 1 accurately ripped (confidence 5)
Track 2 accurately ripped (confidence 5)
Track 3 accurately ripped (confidence 5)
Since this CD is in very good condition I knew what values EAC should give me, and it didn't disappoint. The Checksum for both the Test and Rip operations matches. That means it read the same data both times. The Range Quality of 100% tells me EAC didn't have to back up and re-read any sectors due to suspicious data from the first pass. The AccurateRip results tell me five other people have reported the same results ripping this CD. In other words I almost certainly have an exact copy.
Test 2 - Surface Damage
The second CD I ripped had a lot of surface scratches, but once again no real damage. This was intended to find out how EAC handles this common situation. Just to be sure I also ripped the same CD two more times to verify consistent rips. The results were identical, which is what you'd hope to see from a program claiming to make an "exact copy."
Checksum Match
Yes
Errors Reported
None
Range Quality
99.9%
AccurateRip Results
Track 1 accurately ripped (confidence 3)
Track 2 accurately ripped (confidence 2)
Track 3 accurately ripped (confidence 2)
Track 4 accurately ripped (confidence 2)
Track 5 accurately ripped (confidence 2)
Track 6 accurately ripped (confidence 2)
Track 7 accurately ripped (confidence 2)
Track 8 accurately ripped (confidence 2)
Track 9 accurately ripped (confidence 2)
Track 10 accurately ripped (confidence 2)
Track 11 accurately ripped (confidence 2)
The log file for this rip indicated a Range Quality of 99.9%. This tells me that EAC did, in fact, have to back up and re-read a small portion of the CD to verify correct data. If EAC reports no errors but Range Quality is lower than 100% you can use the AccurateRip results to figure out if the rip is accurate. In this case every song matched the results of at least two other people so I feel confident it's still accurate.
Test 3 - Serious Damage
Finally I dug out a CD I knew had bigger problems. In this case I was just trying to find out how long it would take to rip I so skipped the Test operation. Although most of the ripping was done within 20 minutes, the last 2% took about another 8 hours. If you have a lot of CDs like this you may want to change EAC's settings to favor speed rather than accuracy when you rip them. Fortunately this can be done easily by simply running the wizard a second time. You can also keep multiple settings saved as profiles so you can switch between them without using the wizard.
Checksum Match
NA
Errors Reported
Suspicious position 0:55:38 - 0:55:39
Suspicious position 0:55:41 - 0:56:40
Suspicious position 0:56:43 - 0:56:47
Range Quality
96.9%
AccurateRip Results
Track 1 accurately ripped (confidence 32)
Track 2 cannot be verified as accurate (confidence 30)
Track 3 accurately ripped (confidence 31)
Track 4 accurately ripped (confidence 31)
Track 5 accurately ripped (confidence 31)
Track 6 accurately ripped (confidence 31)
Track 7 accurately ripped (confidence 29)
Track 8 accurately ripped (confidence 30)
Track 9 accurately ripped (confidence 29)
Track 10 accurately ripped (confidence 29)
Track 11 accurately ripped (confidence 29)
Track 12 accurately ripped (confidence 29)
Track 13 accurately ripped (confidence 29)
Track 14 cannot be verified as accurate (confidence 28)
This test shows two things. First, if you look at the AccurateRip report you'll see that Track 2 appears to show inaccuracy compared to the database, which EAC doesn't notice. Just because it reads the same every time doesn't guarantee there aren't errors. You should also note that EAC only reports a few seconds of likely errors, and yet as I mentioned it took over 8 hours to rip this CD.
Conclusion
Exact Audio Copy has been a great tool for a long time and my testing doesn't show anything that would dispute that greatness. In the past, though, you had to be a power user, or at least knew where to ask one for advice, to take advantage of its true power. What this latest version brings to the table is access to every key feature for Joe Six Pack. Even if you don't want to look at a single advanced option it's possible to do nearly everything the average user might care about.
And don't be fooled by the prebeta status or low version number. This is reliable, well tested software that could compete with any commercial tool on the market.