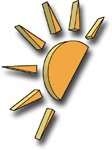 Among the software updated on AfterDawn.com and Filepedia.com today are four very popular downloads,
FFDShow
,
CloneDVD
,
eMule
and
DivX
. FFDShow is in the top 5 most popular downloads on AfterDawn, having being downloaded approximately
4,723,251
times (at time of writing). The popular eD2K/Kademlia
P2P
client eMule has managed to clock up 452,720 downloads in its time on our servers.