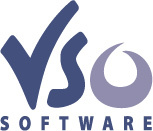 VSO Software
has released its latest version of
ConvertXtoDVD
,
v2.2.0.251
, which promises faster conversions (up to 20% faster) and comes with a whole host of other bugfixes and tweaks. The extremely easy-to-use solution for converting many video files including
AVI
, MKV, MPG,
WMV
,
3GP
etc. to
DVD
(complete with menu if wanted) is approaching 145,000 downloads on AfterDawn alone.
Here is the changelog for ConvertXtoDVD v2.2....
Introduce image processing features

Support new formats

fixes avi out-of-sync audio problems

0000502: [Bug] v2.1.6.186 ßeta: No audio stream detected from a PAL dvd (VTS_01_0.IFO)

0000762: [Bug] very bad sound quality when converting avi (also P-SDT buffer Underflow 1 times, 994 bytes peak)

0000577: [Bug] DivX file creates a lot of sync messages, resulting audio stutters

0000468: [Bug] support of .RM file with several video/audio sources

0000882: [Bug] Show log option doesn't show the latest log entries

0000537: [Bug] jittery picture

0000768: [Feature Request] rm file deformed when converted, would like a way to specify pixel form

0000822: [Suggestion] Ministery of proper English wording

0000824: [Suggestion] Add a "Fit to screen" setting to avoid padding black bars

0000660: [Unsupported file/stream format] no support for avi coming from a webcam (Indeo Video 5 support)

0000611: [Unsupported file/stream format] IV5 (Indeo Video 5) doesn't convert

0000832: [Bug] not detecting audio in film decrypted with DVDFab/ Matrix

0000873: [Bug] v 2.1.19 when switching languages from french to english 'taille du cible' becomes 330mb

0000470: [Bug] Unsupported .MKV file (version 2.1.5.173)

0000758: [Unsupported file/stream format] ACELP Sound support (no sound in WMV file)

0000756: [Bug] double line subtitles with TAGS show one line up

0000878: [Feature Request] default screen size needs to be larger

0000835: [Bug] vertical streaks in the video ( 2nd edition, resampler updated )

Fix a problem with translation forcing output size to 330 Mb
Download ConvertXtoDVD v2.2.0.251 from:
http://www.afterdawn.com/software/video_software/dvd_tools/vso_divxtodvd.cfm

Buy a full license for ConvertXtoDVD here.