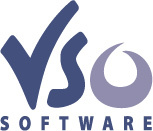 VSO Software
has released an update to its popular
CopyToDVD
software application.
CopyToDVD v4.0.4
has been released and is
available for download from AfterDawn
. Like all VSO tools, CopyToDVD is quite popular with AfterDawn's users, accounting for 95,420 downloads. Hopefully this update will mean that its number of downloads will cross the 100k barrier.
CopyToDVD is a new generation
DVD
backup software tool to copy your music, games, movies, video, photos and data files. CopyToDVD provides you with a variety of ways to create CD(s) or DVD(s), such as integration to shell, user friendly frontend or FileDepot technology. With just a few clicks you can backup DVD movies, burn files, folders, pictures or photos, and music (MP3
Ogg Vorbis
WMA) to
CD
DVD. CopyToDVD uses a smart data analyser which suggests the best output format (audio CD, DVD Video...).
Here is the changelog....
0000787: [Bug] No sound prompts with new installation (wesson)

0000585: [Crash] Untimely error messages when exitting Windows after a successful burn without closing CopyToDVD (wesson)

0000808: [Bug] Text cut of in Status window (wesson)

0000793: [Bug] free space problem with mounted drives (wesson)

0000744: [Bug] play WAV file in vista when creating an audio cd, sound is distorted (wesson)

0000807: [Bug] Audio CD problem with MP3 file (wesson)

Include latest Blindwrite Light version 4.0.4

Include Eraser 1.1.1.17
Download CopyToDVD v4.0.4 from:
http://www.afterdawn.com/software/cdr_software/cdr_applications/copytodvd.cfm

Buy a full license for CopyToDVD from here.