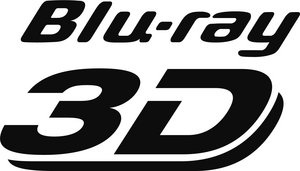 DVDFab
has released the first
Blu-ray
3D-to-3D video ripper today, making the software available for $50.
Making the software more notable is the fact that it will not require any other utility to tip or convert the video.
The company says the software can do the following:

-Rip any Blu-ray 3D to 3D video. Blu-ray 3D Ripper can remove all known AACS copy protections, all known BD+ copy protections including newest 3D BD+, region code, BD-Live, UOPs, MKB V18 and MKB V19, so any Blu-ray 3D content can be ripped. And the output 3D video can be AVI, MP4, WMV, or MKV, and can be played on 3D display devices.

-Support side-by-side 3D. Blu-ray 3D Ripper supports side-by-side 3D format -- a current popular format for 3D content transmission, which has been already used by some cable TV providers.
3D type can be left/right or top/bottom, 50% or 100%. The 3D type can be left/right (side by side) or top/bottom to meet different requirements from different display devices; and the video frame size can be full (100%) or half (50%) according to your specific need.

-Output 1080p video or 720p video. For original 1080p video, the output can be 1080p, or converted to 720p, the choice is yours.

-Free decoder supports H.264 MVC completely. Blu-ray 3D Ripper supports H.264 MVC standard completely, and especially designed a corresponding decoder offered to users for free. No need to pay for any H.264 MVC decoder on the market.

-Freely edit and customize. You can set video and audio format such as bit rate, frame resolution, aspect ratio, volume size, etc.; select your favorite audio and subpicture streams; crop active video region manually or automatically; remove black bars that may be present on your display device; and so on.

-Fast processing speed. It supports batch conversion, multi-core CPUs, and the newest NVIDIA CUDA technology, so a super fast speed is totally ensured.

-Convenient and useful functions available. All supported profiles are preset and optimized for you to just click to choose; real-time title preview function helps you set audio and subpicture streams, and video effect, while avoiding any mistake.

-Converting progress can be followed with detailed information and corresponding pictures. It's normal that you can check information about converting progress with accurate data. What's particular is that, you can view the progress vividly with pictures from the 3D content which change with different processing stages.
Automatically shut down the PC when done. You can enable the auto shut down function during the converting process then leave, and after everything is completed, the computer will automatically shut down.
DVDFab Blu-ray 3D Ripper offers the software for $50, available today.