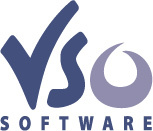 VSO Software
has updated its popular video-to-DVD conversion software, ConvertXtoDVD, to v2.2.2. The extremely easy-to-use solution for converting many video files including
AVI
, MKV, MPG,
WMV
,
3GP
etc. to
DVD
(complete with menu if wanted) is accounts for 149,652 downloads on AfterDawn alone. The latest version offers a few bugfixes and format support improvements. Here is the changelog...
Complete rewrite of the AVI demuxer, for improvement such as:
accurate determination of audio start time, working with CBR/VBR audio (fixes most audio out of sync issues)
fault tolerance improved - very damaged AVI files (truncated, incomplete parts missing, wrong indexes) should be better handled now, and no longer produces out of sync audio.

lightning fast preview scroller, will give 99% of the time a perfect image

files with 'rec ' chunks are handled

accurate duration determination (fixes bogus or truncated AVI that used to need a parsing to obtain their accurate duration)

some regression bugfixes also implemented

0000914: [Crash] Click On Audio or Video Stream (Twice) will generates an Access Violation ! (wesson)

0000819: [Information] Adobe Premiere 1.5 file producing audio sync issues (wesson)

0000902: [Information] file to test: no image once converted (wesson)

0000915: [Bug] regression with Photostory WMV file (wesson)

0000916: [Bug] Video framerate problem after encoding (wesson)Download ConvertXtoDVD v2.2.2 from:
http://www.afterdawn.com/software/video_software/dvd_tools/vso_divxtodvd.cfm

Buy a full license for ConvertXtoDVD here.