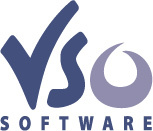 Some days ago,
VSO Software
released
ConvertXtoDVD v2.1.17.240
, followed by
v2.1.18.242
. These two updates brought about a whole host of bugfixes and improvements which included
Vista
support and support for the
Blu-ray Disc
format as a source. The extremely easy-to-use solution for converting many video files including
AVI
, MKV, MPG,
WMV
,
3GP
etc. to
DVD
(complete with menu if wanted) is approaching 140,000 downloads on AfterDawn alone.
Here are the changelogs to both the updates...
ConvertXtoDVD v2.1.18.242
fix support for AMD CPUs
solve a problem of hard disk space detection if a folder was not existing
ConvertXtoDVD v2.1.17.240
Blu-Ray (Select the biggest .M2TS file in the /STREAM/ subfolder to select the movie)
NOTE: If needed, You can use a decryption engine from Slysoft AnyDVD HD
NOTE: Enhanced AC-3 is not supported yet.
amr audio support added
0000825: [Bug] closing tag in a multiline subtitle is not considered
0000757: [Suggestion] backslash needed for working folder destination
0000545: [Unsupported file/stream format] Unsupported video format (T263) in avi
0000817: [Bug] Subtitle style editor bug (2.1.15 and 2.1.16)
0000617: [Bug] v2.1.10.209 mkv won't convert (error decoding stream 0,0) ends with access violation
0000821: [Bug] Real Video .DLL not detected
0000766: [Unsupported file/stream format] with .3gp file no sound (log indicates unsupported decoder (id=73728)
0000663: [Unsupported file/stream format] support audio: samr/0x726D6173, 8000Hz, mono
Drag and drop operation should work as under XP
Native OPEN/SAVE dialog boxes are now used
Real Audio, Video, Media: Better timing, seeking is now possible, still in Beta stage
Matroska: Better timing, still work to do
Better handling of Internet activation sequence.
Compiled with Delphi 2007, which provide a small gain of performance.
0000720: [Feature Request] in subtitle preview make it so anti aliasing is used
0000449: [Bug] Access Violation (avcodec.dll) when converting Video: Real Video 9
0000638: [Feature Request] button for entering in another license key (found under HELP Menu)
0000788: [Bug] DVD9 reports overflow and 100% occupation in the logs
0000626: [Bug] Significant overflow of target size when source contains AC-3 stream(s)
0000790: [Bug] AAC audio (MKV) plays at half speed when converted
0000791: [Bug] Unsupported audio in .MOV file
0000761: [Bug] files giving green screens in preview and output
0000608: [Suggestion] track the presence or missing Real Video .DLL in the logs
Download VSO ConvertXtoDVD v2.1.18.242 from:
http://www.afterdawn.com/software/video_software/dvd_tools/vso_divxtodvd.cfm

Buy a license for ConvertXtoDVD from HERE