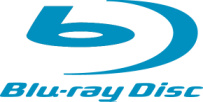 It looks like
SlySoft
has a beta of AnyDVD HD available that's capable of copying
Blu-ray
movies with the new BD+ protection. BD+ was released to prevent Blu-ray discs from being ripped after workarounds to decrypt ACSS on Blu-ray and
HD DVD
became public.
SlySoft
has included with the release notes a couple of jabs at Blu-ray in general and
20th Century Fox
in particular, whose release of Fantastic Four Rise of The Silver Surfer on Blu-ray (with BD+ protection) caused playback problems on certain standalones until
Firmware
updates were released. From the change log for AnyDVD 6.1.9.6 beta:
"Note to Twentieth Century Fox: As you can see, BD+ didn't offer you any advanced security, it just annoyed some of your customers with older players. So could you please cut this crap and start publishing your titles on HD DVD? There are thousands of people willing to give you money."
"Note to people considering to invest in HD media: Please buy HD DVD instead of Blu-ray. HD DVD is much more consumer friendly (e.g., no region coding, AACS not mandatory). Don't give your money to people, who throw your fair-use rights out of the window."
Source:
Slysoft