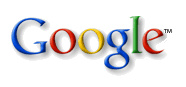 Google has kicked a PSX emulator for Android devices out of the Android Market.

Citing its Content Policy, Google pulled the PSX4Droid application from the Android Market. Developer of the application, ZodTTD, suspects that the real reason for the removal of the app is down to Sony, with the launch of the Xperia PLAY, known often as the "PlayStation Phone", imminent.

ZodTTD announced the removal of the application on Twitter, and said he was trying to determine what to do. "Sony's Xperia Play must be coming soon," ZodTTD wrote on Twitter.

"Google just suspended all my legal Sony PSX emulator app ids from Marketplace. They locked me out of their service. Fair enough, but no specific reason. The timing is suspicious with no remedy." Google has provided no specific reason for removing the app.

A similar application on the Android Market, FPse for Android, is still available to buy however. The Xperia Play is expected to go on sale in the U.S. in mid-April, featuring a 4-inch touch screen and slide-out controller. It is powered by a 1GHz ARMv7 processor and runs Google's Android 2.3 Gingerbread.
---